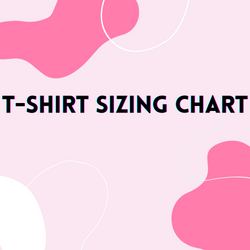 Presenting the right t-shirt size to customers can be tricky. How do you tell if a customer is looking for a slim, regular or relaxed fit? Our t-shirt sizing chart allows customers to quickly find the right t-shirt size without complex measuring guides. The chart makes it easy for customers to visualize how their t-shirt will fit.
Excellent Information
The T-Shirt Sizing Chart is what every person needs that considering creating a T-Shirt business. Simple information to help me not only pick out my personal size and shirt but I can help other as well.