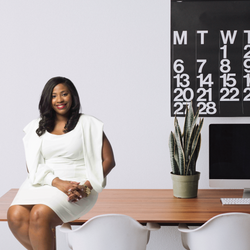 One on One Coaching Session
One on One Session Includes:
During your session we will discuss your business performance, how to create opportunities, plan short and long term goals and analyze your business development plans. 
You will be allowed to reschedule your session only ONCE.
There will be no makeup sessions for any missed appointment, refunds, or exchanges
Best Business Coaching
#1 Best One On One Business Coaching! Forever grateful for you providing real solutions for all of my questions. All the strong foundational aspects and everything needed to build my lifetime business for generations to come is now clear thanks to you and all of your knowledge! Thank You Coach!