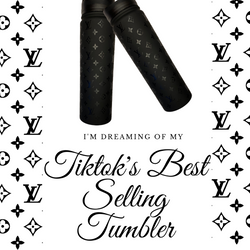 Best Selling Tumbler on Tiktok (Free Shipping)
Drink More Water!!! with this tumbler that will help you through your journey on the road to health.
This double wall tumbler is perfect for daily use. It has a strong capacity of 220z with a unique design. The best of both worlds - the stylish & elegant AND practical & minimalist. This is the newest addition to our Stainless Steel drinkware line.