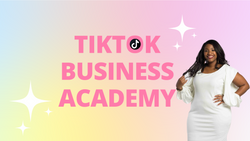 TikTok Growth Challenge Replay
This class was hosted LIVE on  1/20th/22 at 6:30 pm cst. This is an complete unedited Masterclass Replay.
TikTok Growth Challenge
During the growth challenge over 400 people registered and grew their TikTok Account. Here is a list of few topics we covered
What to post and what doesn't work on TikTok

How many and which hashtags to use
How to make money on TikTok and get brand deals

Grab the replay now!!!
Replay offered for a limited time ONLY!!!!
Must check email/spam folder after purchase