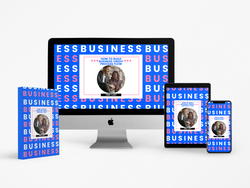 How To Build Business Credit StartUp Kit
Starting Business Credit can be difficult if you're a new business. Not only this, but most new businesses struggle to open a business account because of the risk involved with a new company not having much, or any credit history. This guide uses proven methods to quickly build credit for your new business!
This checklist will guide you through every step of how to begin building your business credit. By doing this you will have peace of mind that you can grow your business to the next level.
*BONUS*
(23) TIER 1 BUSINESS TRADELINES